Here you w
i
ll f
ind a few of the act
iv
it
i
es we d
i
d dur
ing our hol
idays around the world un
i
t.
I'd love to know what you do
i
n your classroom. Please share! :)
Priceless Presents (From Lesson Plan SOS)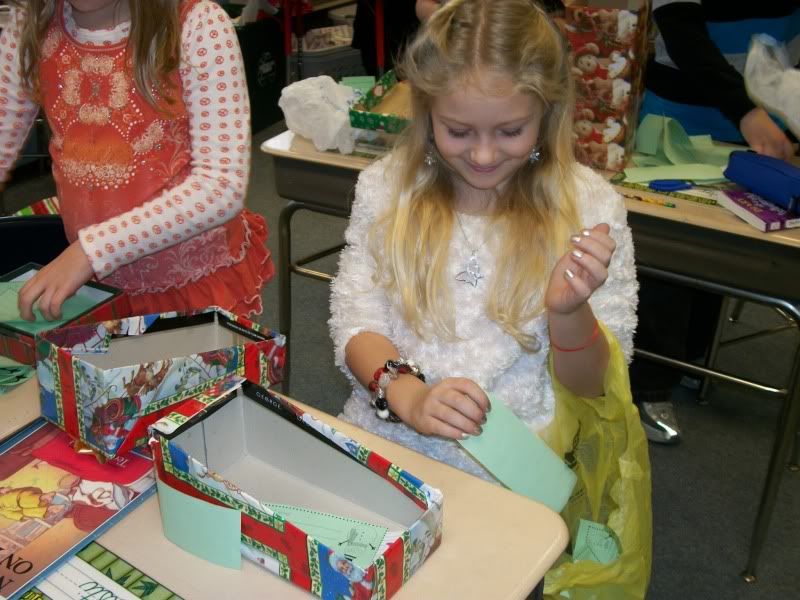 Reading the cards with a smile on her face!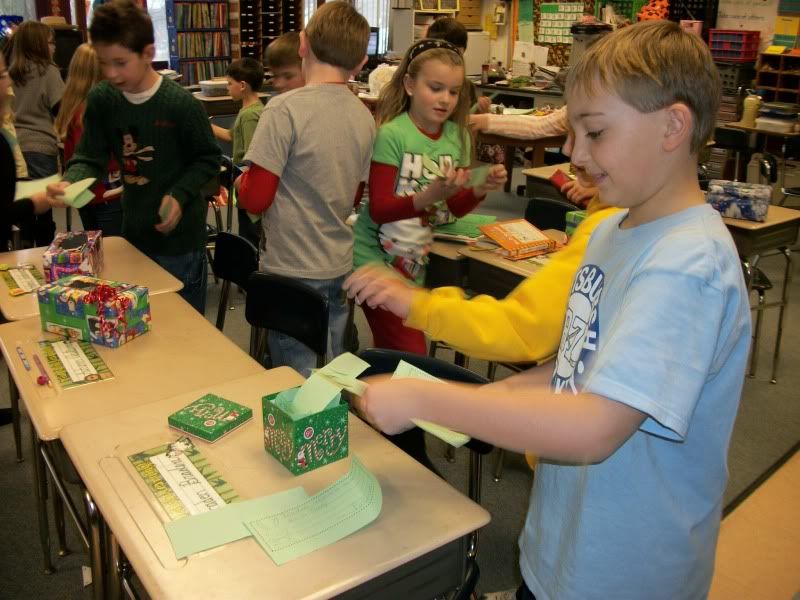 Delivering compliment cards.
The students were each asked to bring in a cereal box to create a suitcase. (I have found cereal boxes work better than manila folders because they give the students room to collect all their treasures.) We cut off one side of the cereal box, wrapped it and added some stamps.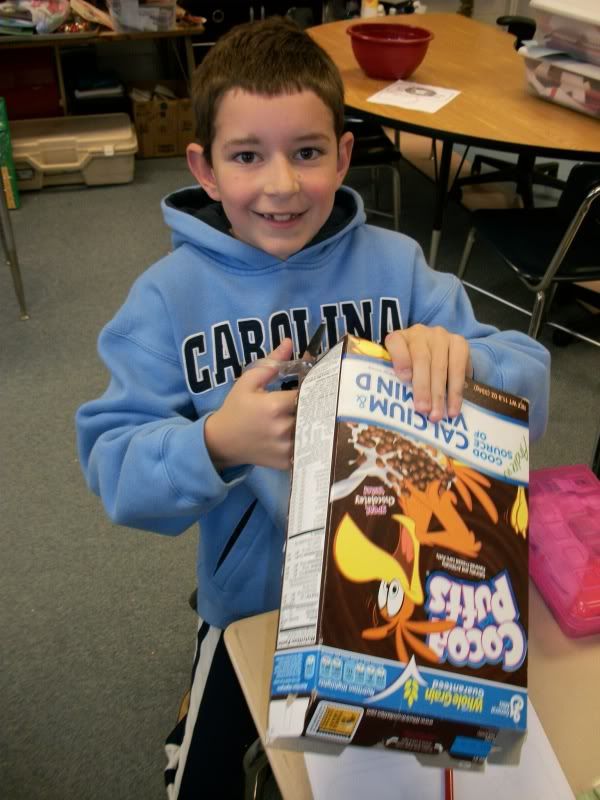 Cutting the side off the cereal box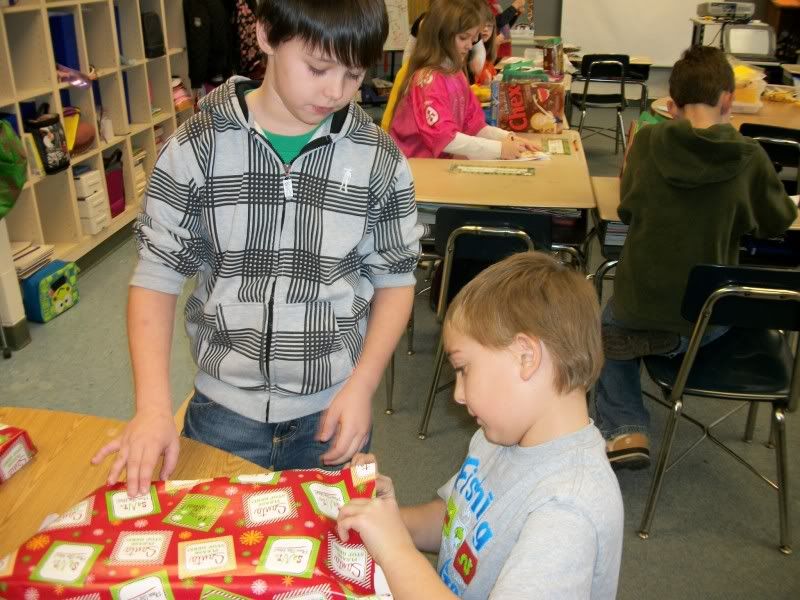 Working as a team to wrap the suitcase
Wrapping the suitcase
Coloring the suitcase stamps
The finished product!
Creating the witches' broom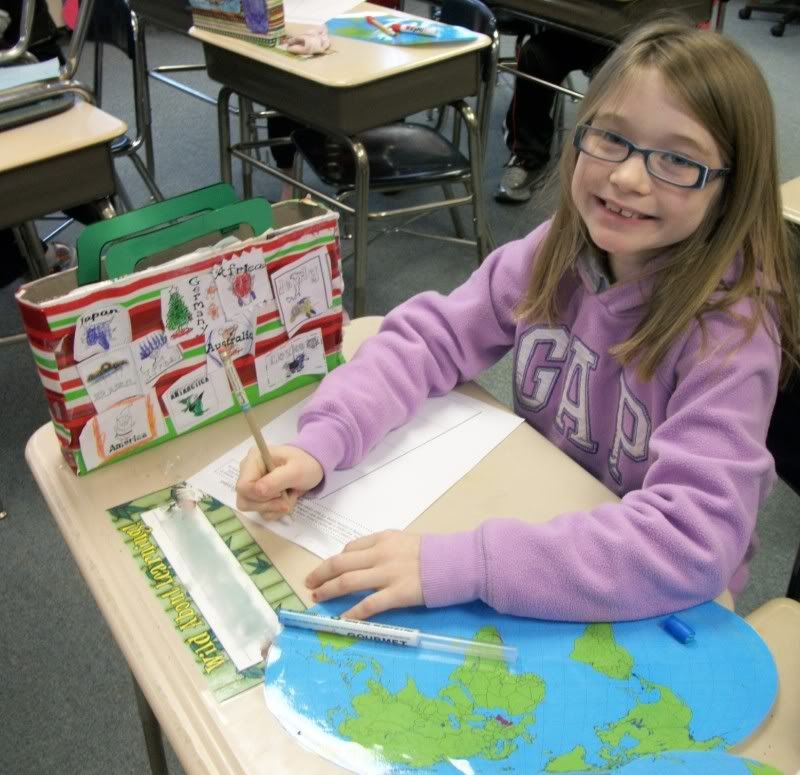 We used these maps to locate the different places we were traveling. She is creating her ceppo. (see above link to download document)
Latkes (potato pancakes)
Click to download files:
The pieces for creating the Christmas tree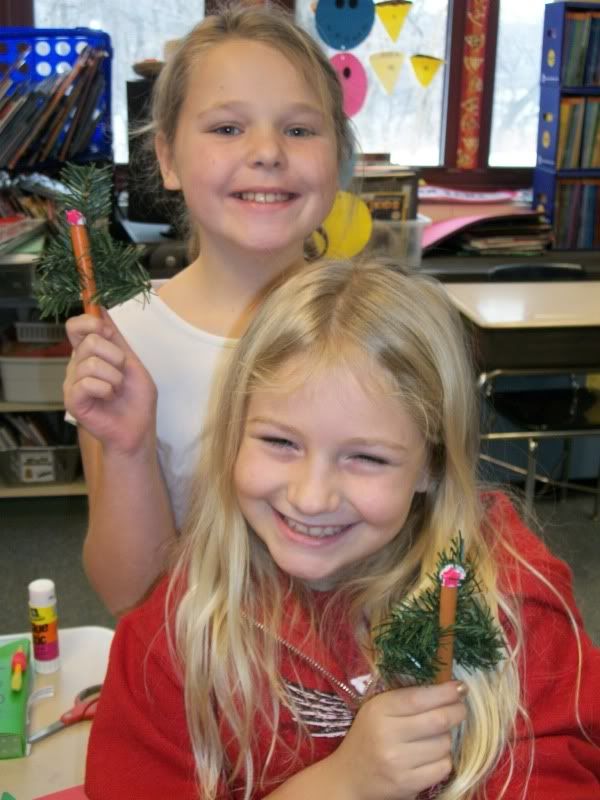 finished trees
Click to download files
Creating gingerbread houses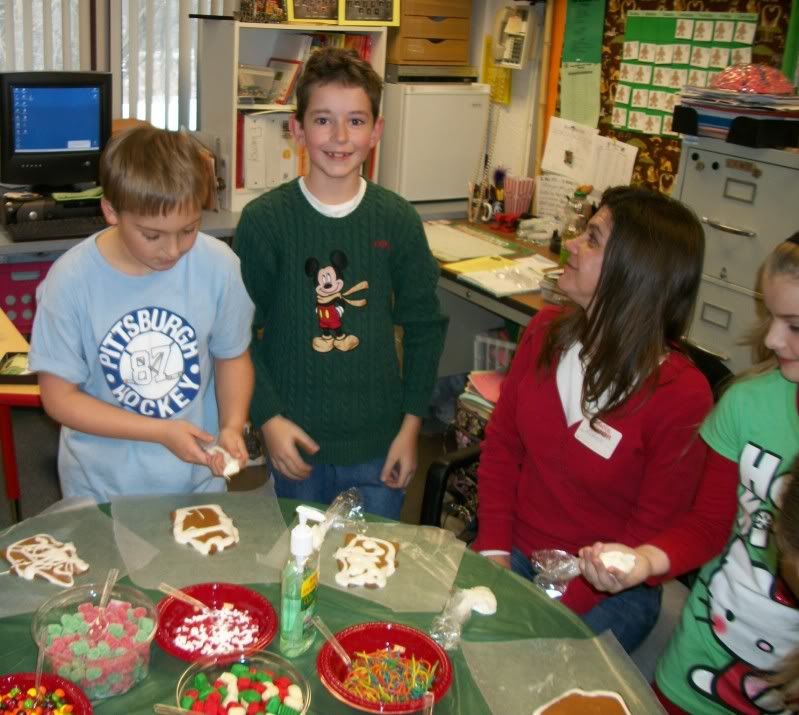 using icing and candy to decorate the gingerbread houses
wrapping and boxing the gingerbread house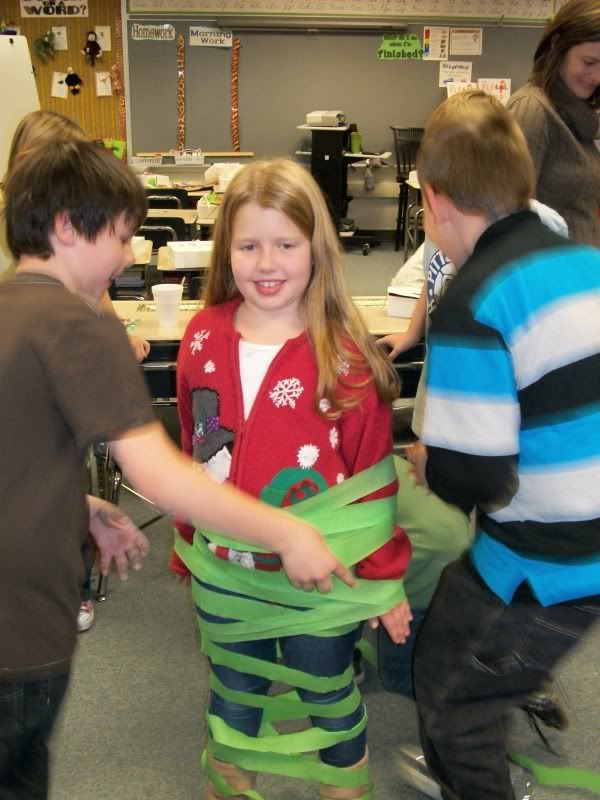 racing to decorate her with the whole roll of tissue paper
The finished tree!
Playing spin the dreidel.
Thanks SO MUCH to all the wonderful parents (and grandparents) for all the help and support during this learning process! :) (Those that couldn't attend the party too!)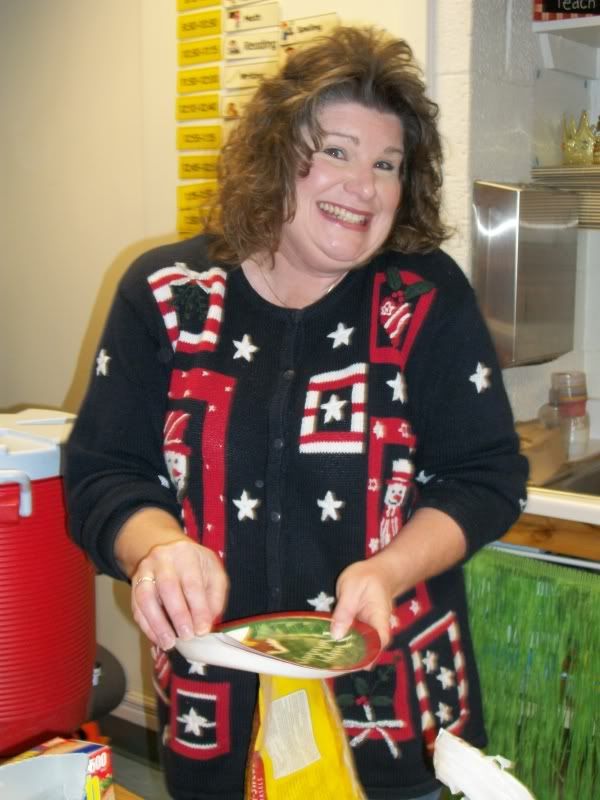 Our room mom who organized and planned our terrific party! :)