Another snow day! This is our third one so far and it's only December 13!
Here are just a few pics of my classroom this year. i have done a different theme for the past four years. This year our theme is the Jungle... Mrs. Lewis' Learning Safari.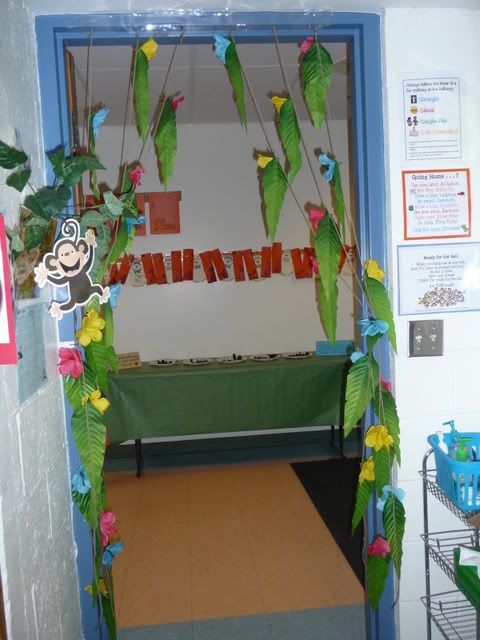 Magnificent Me....At the beginning of the year the students wrote an autobiography. I copied their writing on transparency film. The students then cut around it and added it to their magnifying glass.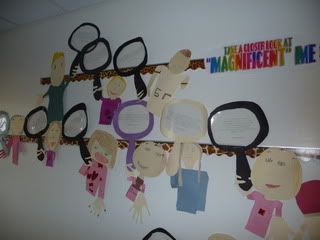 I
nformation Hut Letters were cut out with my wonderful Cr
i
cut!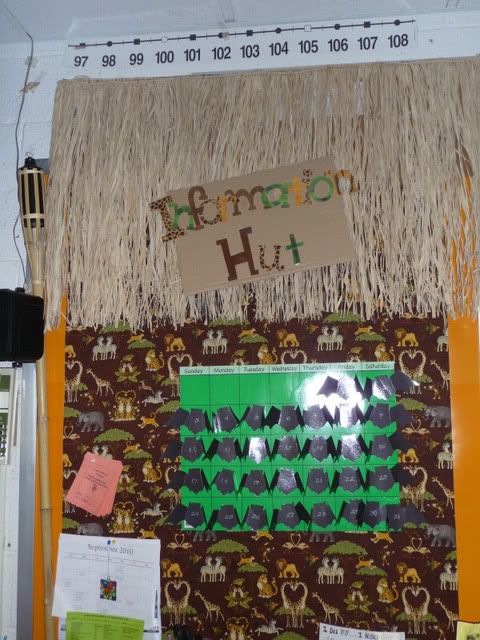 King/Queen of the Jungle Display
(student's things aren't displayed yet
i
n this p
i
cture)
Jungle files